Skip to Content
Dependable Forklift Repair and Maintenance in Ontario
Aisle Master, in Ontario, performs forklift repairs on all makes and models. A broken forklift can put your whole warehouse on pause. Our service team knows how vital speedy and reliable service is to a warehouse's productivity. We offer same-day service because we want to get your warehouse running at peak efficiency again. Our shop foreman and service manager each have twenty years of experience servicing forklifts. Whether performing routine maintenance or a major repair, all service comes from a factory-trained and ministry-certified technician.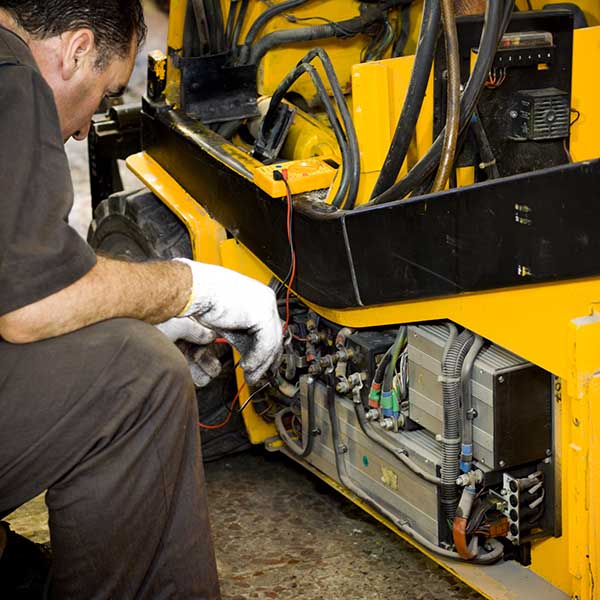 An Aisle Master Comes With Lifetime Technical Support
Once a warehouse purchases an Aisle Master, it becomes a life-long customer for everything from minor support issues to forklift repairs. Every forklift comes with customer support for the entire life of the machine. Our customer support team is always available to answer questions in a friendly and informed fashion. Our support team can help warehouse operators figure out the best course of action no matter what is needed. Even if a forklift requires a repair, our support team can arrange for a trained engineer to perform them.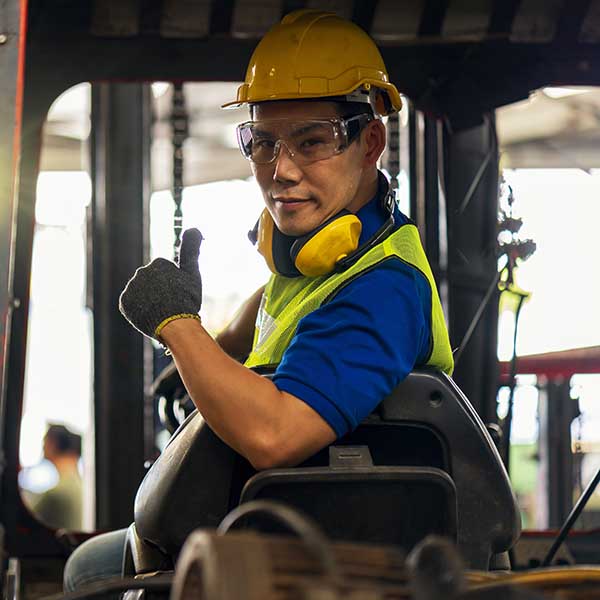 Our Warranty Saves Your Warehouse Money on Forklift Repairs
There is no need to worry about sudden and unexpected repairs or maintenance with our 5-year, or 5,000-hour, parts warranty. The manufacturer offers this factory warranty because of how much they believe in the quality of their product. With a warranty, warehouses can purchase their new Aisle Master with the peace of knowing it will run smoothly for a long time without needing costly repairs. On top of our factory-backed warranties, we offer tailor-made maintenance plans for warehouses to cover routine upkeep and repairs on their forklifts over time.
We Carry Parts for Any Forklift Repair You Need
Most warehouses cannot afford to have a forklift out of service for days at a time while they wait for a part to arrive from the other side of the world. Our team includes multiple full-time parts employees to ensure that replacements and repairs happen as quickly as possible. Aisle Master carries parts for all makes and models of forklifts and has trained engineers available to help install them. In emergencies, we can have rare parts delivered overnight. Our parts manager, with over a decade of experience, oversees all deliveries.
Request a Free Consultation Today