Skip to Content
An Ontario Company That Optimizes Warehouse Efficiency
Since 1976, Ontario's Aisle Master has distributed and serviced narrow-aisle forklifts. At the same time, we have always aimed to optimize every warehouse's storage capacity and workflow. Our vehicles come from a manufacturer in Monaghan, Ireland. Over 60,000 of our forklifts are in operation worldwide, showing the continual benefits they provide warehouses. Our services include much more than simply selling forklifts, though. The industry considers our products cutting-edge because of the extensive research and development put into each line of products. Along with each vehicle comes warehouse planning services that completely transform the storage capacity of a warehouse. Then, our services and repairs team assures that every vehicle has the longest life possible.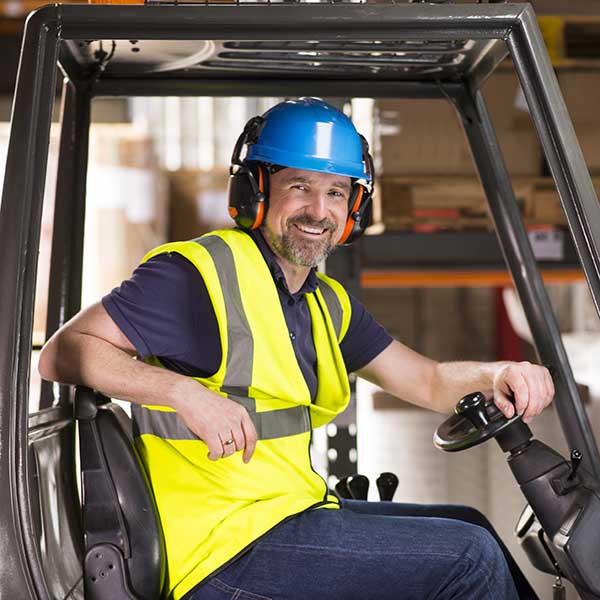 Aisle Master's Cutting-Edge Technology
Our manufacturer builds our forklifts with the most advanced technology and the highest standards of craftsmanship. Premium design, material selection, and manufacturing give us an edge over other manufacturers. Each Aisle Master is made from high grade steel that can withstand up to 4,400 pounds. The state-of-the-art jointed forks allow operators to maneuver in very confined spaces. Our line of products operates with the same efficiency indoors and outdoors. We offer highly efficient electric-powered forklifts that have easily replaceable batteries. Liquefied petroleum gas-powered options are available as well. All vehicles come with a five-year, or 5,000-hour, warranty and lifetime support.
How We Can Maximize Your Storage Capacity
Warehouses need storage capacity the way restaurants need food. Storage space is part of what a warehouse sells. Many warehouses fail to realize the amount of floorspace they sacrifice for the maneuverability of their forklifts. Aisle Master designed their narrow-aisle forklifts to enhance warehouses' storage volume. Our vehicles can operate in half the space that other forklifts require. For that reason, each of our vehicles also comes with a new floorplan and optimized layout for the warehouse. Increased controllability also speeds up the process of loading. Our forklifts are nimble enough to take loads from rack to truck. All it takes is one of our forklifts to change a warehouse's efficiency completely.
Request a Free Consultation Today